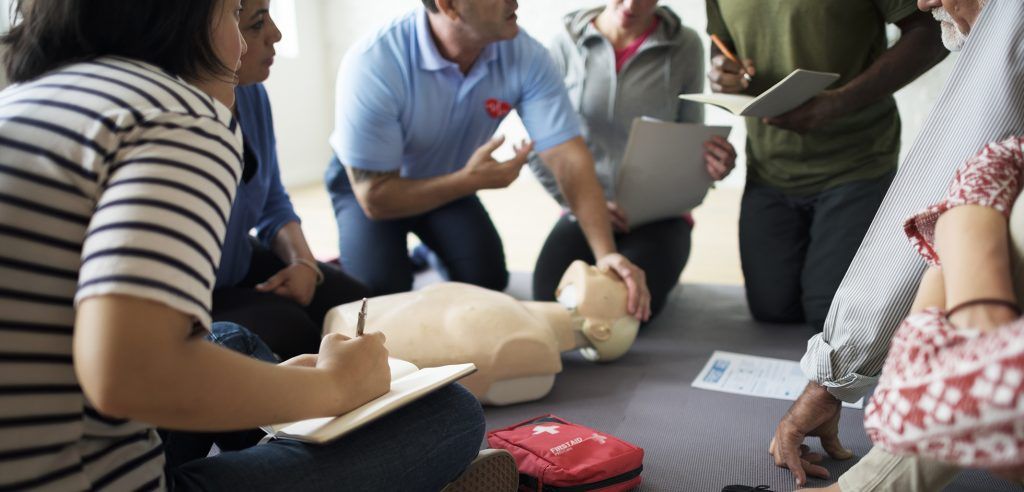 Cardio Pulmonary Resuscitation (CPR), Automated External Defibrillation (AED), and First Aid are critical components to the survival of a patient in Cardiac Arrest or who is injured. This program will teach you the fundamentals of recognizing the need for CPR and AED use and taking action to improve the patient's outcome. It will also teach you Basic First Aid skills to assist an injured patient until EMS arrives. 
Topics covered include:
Precautions
Recognizing an emergency
Activating the Emergency Medical System
Performing high-performance CPR (Adult, Child, & Infant)
Providing early defibrillation using an AED
Rescue Breathing
Tourniquet Use
Bleeding Control
Environmental Injuries
Burns
Certification is valid for 2 years. Blended and in-person options available.