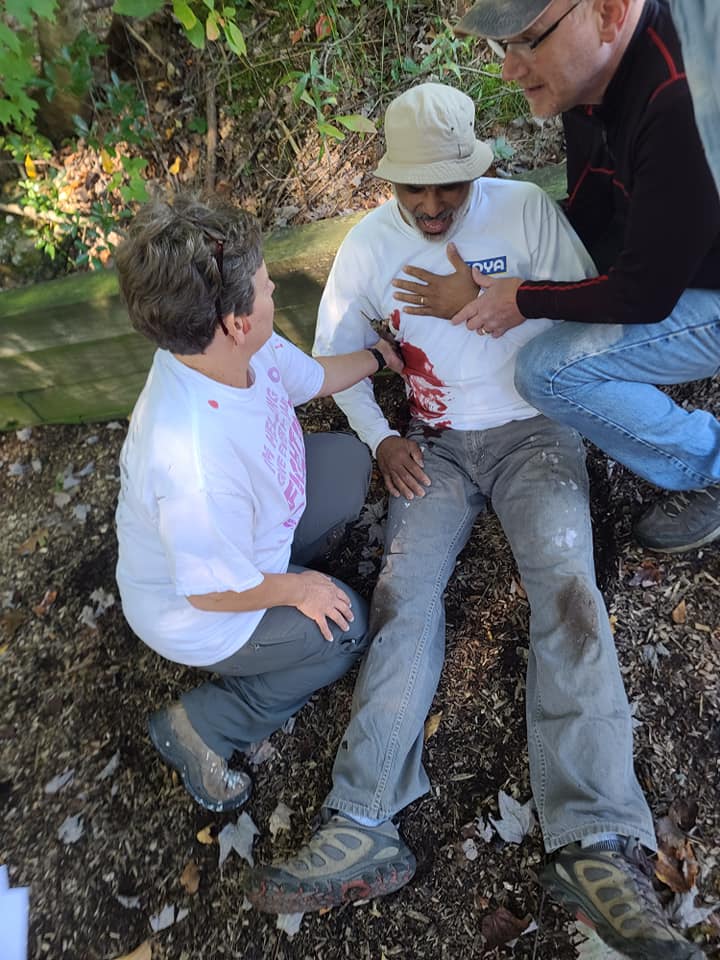 Wilderness environments create special situations not usually encountered in an urban or suburban environment. This course will better prepare the responder for dealing with emergencies in remote locations with limited resources. 
This program is extremely popular with outdoors people, prepper groups, and the Boy Scouts of America. 
We offer this program in American Red Cross, Health and Safety Institute (HSI, ASHI), and the Emergency Care and Safety Institute (ECSI). These programs meet and/or exceed the requirements of the Boy Scouts of America. 
A valid CPR/AED/First Aid card from one of the providers above is a pre-requisite to taking Wilderness First Aid. 
Topics covered include:
Preparation and Assessment
Soft Tissue Injuries
Heat and Cold Emergencies
Bandages and Splints
Moving and Evacuating the injured
Bleeding control
Prevention
There are in-person and blended course options depending on the vendor (AHA, HSI, ECSI) and an in-person class generally runs 16 hours over two days. (This does not include the CPR/AED/FA class time).
Courses can be taught at our Queensbury location or at your location. Evolutions are usually done outside in real environments severe weather permitting. 
Contact Us today to discuss Wilderness First Aid training for your troop or organization.